Sanziana has a background in migration policy research and co-heads the Polis180 migration program.
Publications by Sanziana Gabor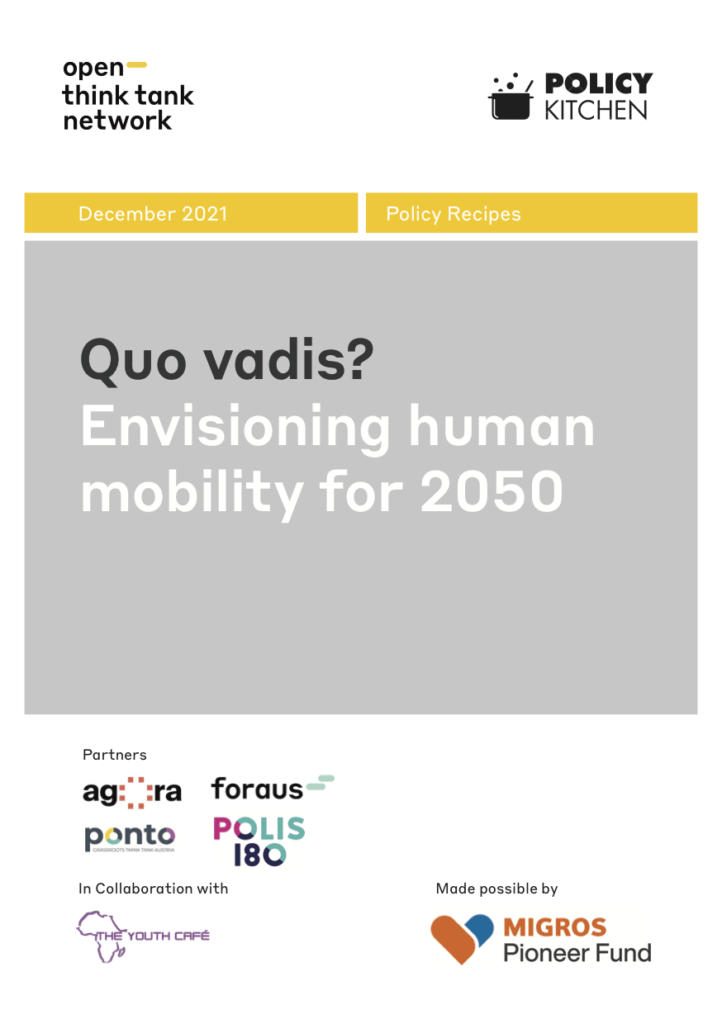 One year into the coronavirus pandemic that brought the world to a halt, the Open Think Tank Network's grassroots think tanks partnered with the Kenyan-based youth empowerment organization, The Youth Café, to reflect on the impact of current transformative events on the various forms of migration. Recognizing that the future is unpredictable and with the aim of unraveling the range of possibilities it holds, a methodology to democratize strategic foresight was pioneered. The project engaged over one hundred participants from across the globe in a three-part workshop series and on the innovation platform Policy Kitchen. This report and an accompanying podcast series are the results of the participatory strategic foresight process. Diverse perspectives on the future of migration and crowd-sourced migration policy actions were ideated throughout the project. The project team regrouped the ideas into four key avenues for policymaking to set the political course for the participants' visions of the future today, which are the following: Fair remuneration and inclusive working conditions; addressing the positive impact of migration on the social and economic challenges of an aging society; increase the decision-making power of cities and local level actors in migration management; and strengthening of urban-rural linkages in the context of climate change resilience and adaptation.