Publications by Isabel Knobel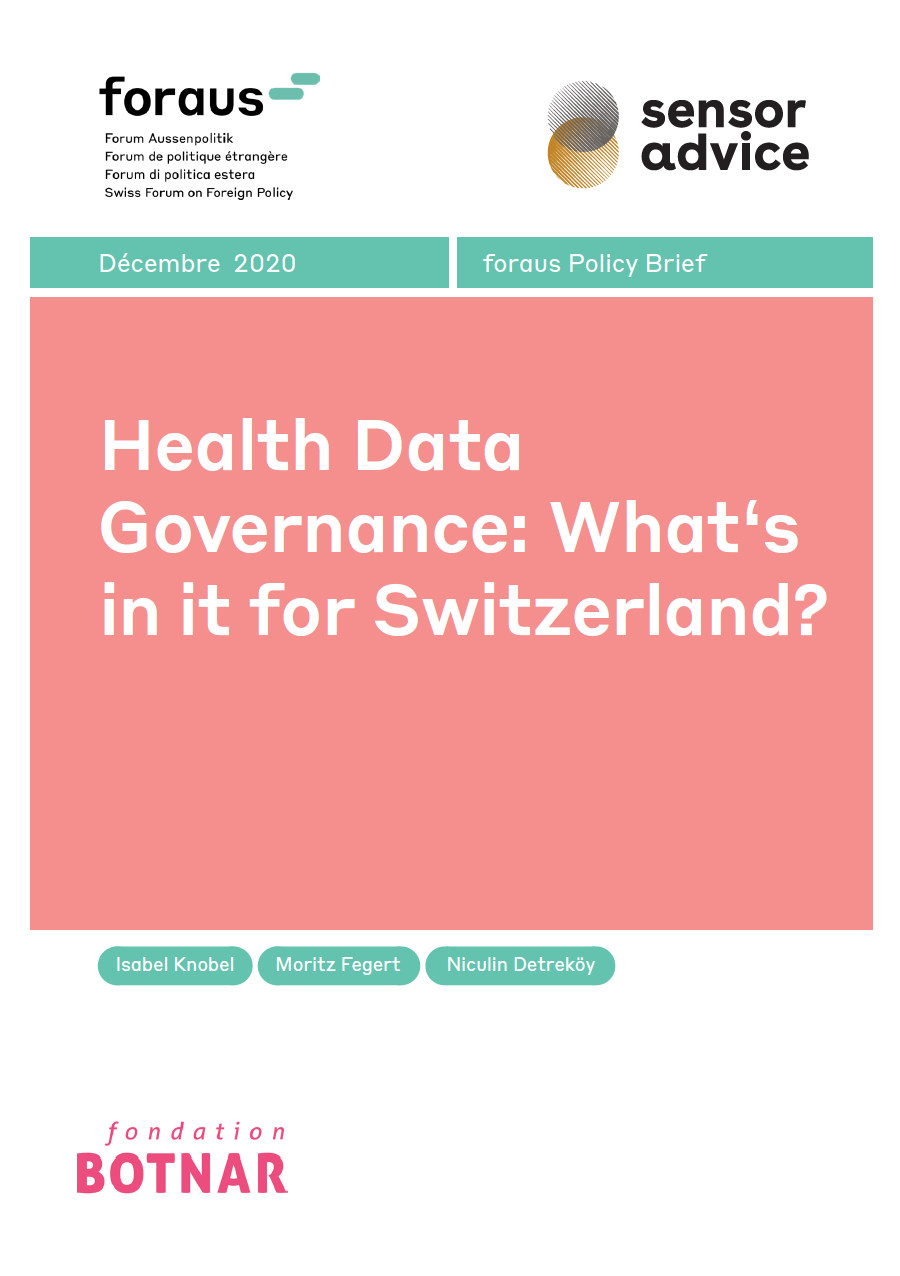 Comment l'utilisation des données de santé doit-elle être réglée au niveau national et international pour que l'on puisse pleinement profiter de leur potentiel et que leur effets bénéfiques soient distribués de manière égalitaire ? Et quel rôle la Suisse peut-elle jouer à cet égard ? What's in it for Switzerland ? Cette étude présente 12 recommandations d'action pour une meilleure gouvernance des données de santé. Elles sont le résultat d'un processus participatif national que le foraus et Sensor Advice ont mené ensemble en 2020.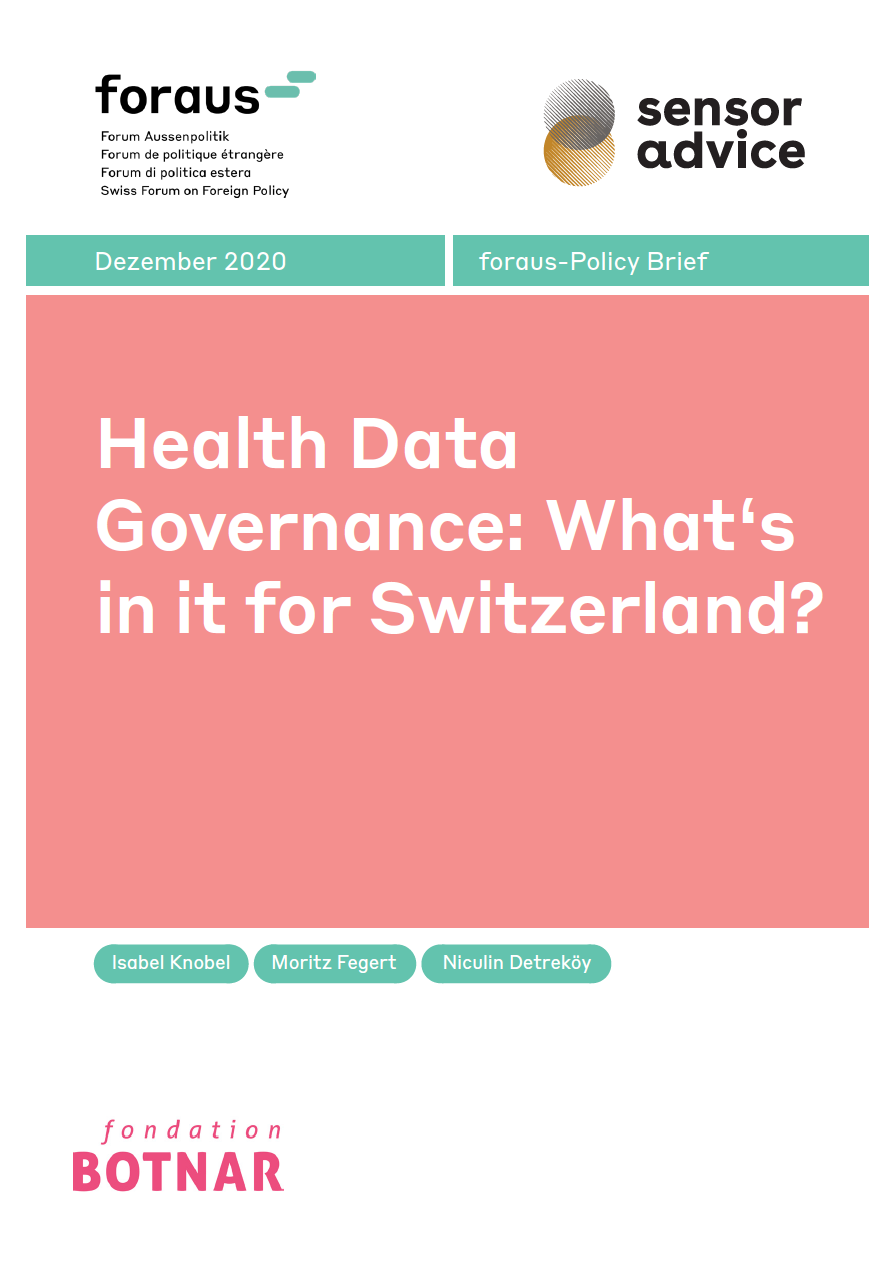 Wie muss die Nutzung von Gesundheitsdaten national und international geregelt werden, damit ihr Potenzial bestmöglich umgesetzt werden kann und alle davon profitieren? Und welche Rolle kann die Schweiz dabei spielen? What's in it for Switzerland? In dieser Studie werden 12 breit abgestützte Handlungsempfehlungen für eine bessere Gesundheitsdaten-Governance präsentiert. Sie sind das Ergebnis eines nationalen partizipativen Prozesses, den foraus und Sensor Advice im Jahr 2020 gemeinsam durchgeführt haben.
How should the use of health data be regulated nationally and internationally, in order for their potential to be fully exploited and so that everyone can benefit from it? And what is the role that Switzerland can play in all this? What's in it for Switzerland? This study presents 12 broad-based recommendations for action for better health data governance. They are the result of a national participatory process carried out together by foraus and Sensor Advice in 2020.